September 24, 2019
2 min read
With the use of our Transifex Slack integration, more and more localization teams are increasing transparency and raising company-wide awareness of localization initiatives. 
We expanded our integration after customer feedback revealed the ways in which localization processes could be optimized if more team members had direct visibility and involvement with the localization team (especially the developers). The result? An integration that brings the localization team and company even closer together through Slack.
When issues first arise on the localization team, they usually need to be communicated to people outside of the localization cycle to provide context for a resolution. Before the Slack integration, this collaboration process was a complex and indirect series of interactions overseen by a manager, who spent valuable time and energy acting as a mediator of information across roles.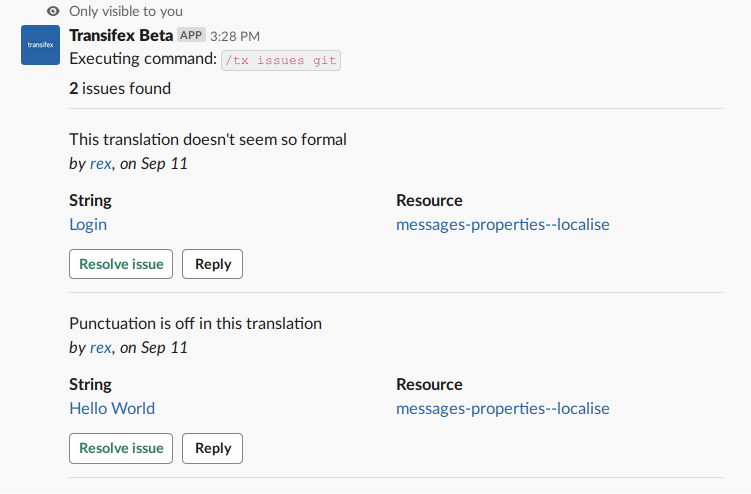 With this new update, the integration will enable localization teams to ask questions directly, meaning other team members can use Slack to answer them without needing to jump into the Transifex platform. Now, the manager who used to act as the mediator between teams can focus on the localization process as a whole, and only jump in at the critical points when their input is needed.
This update brings a range of new features, including: 
Slash commands to view lists of comments and issues, with the ability to reply or resolve an issue directly from Slack,

Notifications about discussions and replies on Transifex localization threads,

Notifications about resources being fully reviewed in a language, and

An interface to manage Slack notification preferences.
More information on this update can be found in the full documentation: docs.transifex.com/transifex-native-integrations/slack.
---
To access integrations like this one and start translating your content, unlock the power of localization with this free 15-day trial of Transifex.