Improve Translation Quality with the New Transifex lexiQA Integration
September 5, 2019
2 min read
Imagine having the ability to go beyond the standard file format translation check to leverage the power of locale-specific QA and improve translation quality. With the power of the newest Transifex integration with linguistic quality tool lexiQA, you can now do exactly that straight from your Transifex translation editor. Streamline your workflow, save time, and eliminate common errors to get better quality content fast.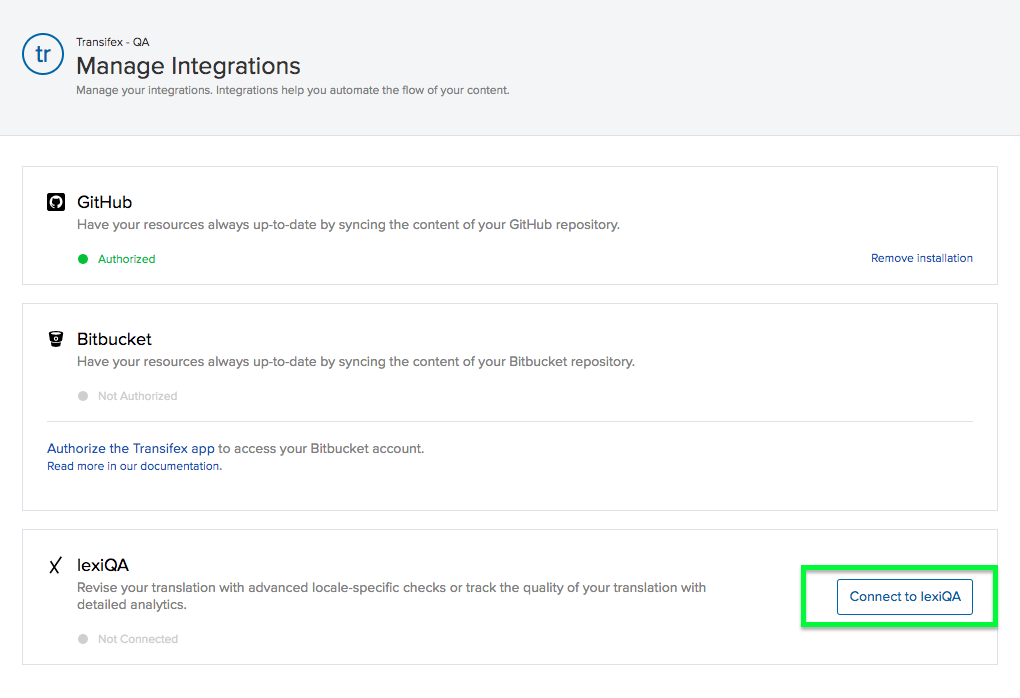 How It Works
Once you enable the integration, all of your editor level users will be able to perform a QA check with the simple click of a button. Files will be sent to lexiQA and a QA report will be returned in mere seconds. If a report is not sufficient, you will also be able to use the lexiQA editor to make any necessary changes and push the file back to Transifex where it will be QA checked! Find the workflow that works best for you and rest assured knowing your content quality is at the highest caliber.

Simple As 1, 2, 3
All you need to do is turn on the integration and lexiQA will be available right in the Transifex editor. How does it work?
With the click of a button, linguists send resource files to lexiQA for linguistic QA.

Once the results are in, you will be able to view quality reports, inconsistency reports, and even use lexiQA's editor to perform edits on the fly.

If you use lexiQA's editor, you can push your files back to Transifex in seconds.

Features
Increase your translation quality with the following features, all included in our newest lexiQA integration:
No need to wait. Get your report in seconds after submitting your translation file.

The lexiQA editor's advanced interface makes it possible to dynamically review text and make edits on the go.

No more generic QA! lexiQA applies pre-configured grammar and localization rules for each individual locale.
Try Before You Buy
To access the lexiQA integration and many others, start translating your content by unlocking the power of localization with a free 15-day trial of Transifex!