Find Strings with Unresolved Issues More Easily in the Editor
Table of contents
Localization Best Practices for Developers
If you translate and manage your translations with Transifex, you may have noticed that there are a number of new and updated string filters in the Editor. One filter update we want to highlight today is the Issues filter.
Up until now, you could only filter strings by whether it had an issue or not (Issue = Yes or No). That was somewhat useful, but the filter ignored the fact that issues have states — they can be open or resolved.
To fix this, we've updated the Issue filter so that you can now filter strings by whether they have an Open issue, Resolved issue, or No issue.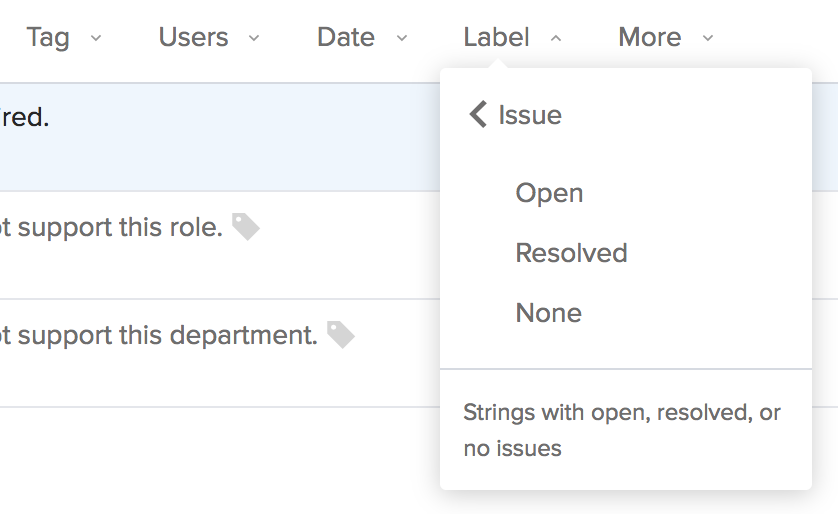 Now it'll be easier to find open issues that still need to be answered/addressed or revisit already resolved issues. Or if you want to work on strings that have no issues first, you can do that too.
---
Localization Best Practices for Developers
We know that a developer's role in the localization and translation management process can be a difficult one if you don't have the right workflows in place. To help, we've put together a guide highlighting the practices that the best development teams put into place to streamline the localization process — from integrating localization into build cycles to tricks for avoiding string freezes. Download the free guide to learn more.