November 15, 2023
1 min read
A small yet impactful Transifex team had the privilege of spending a day at 'The Other Man' Social Kitchen (O Allos Anthropos, Koinoniki Kouzina) in Athens. On November 9th, our team took an active part in preparing meals for those in need. We helped to prepare and distribute breakfast and lunch, assembled lunch boxes, and assisted in many other operational tasks. It was a heart-warming and meaningful activity that filled our hearts and minds with camaraderie and affection. 
At our core, we believe in #being a true teammate, which extends beyond our office walls. We can all make a difference, no matter how small it may seem. And #we truly own it by lending a helping hand whenever we can. Together, we can create a better world for all.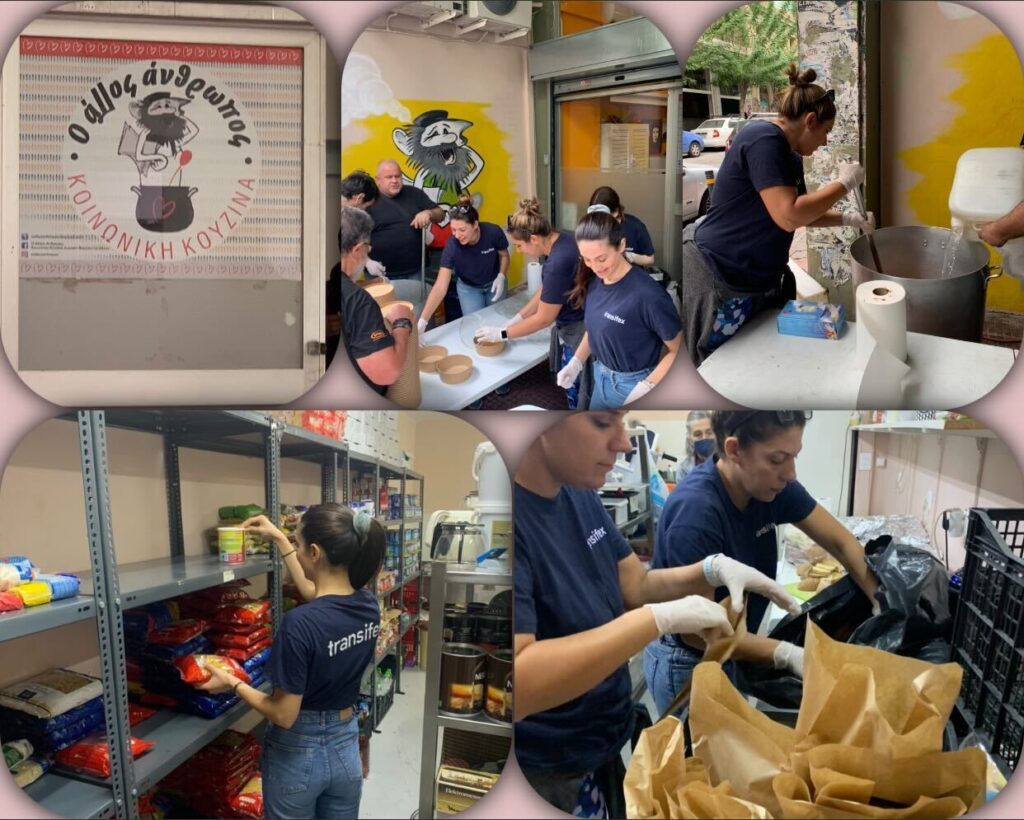 'The Other Man' Social Kitchen is open daily, serving and supporting hundreds of people. They accept basic necessities, especially blankets, warm clothing, baby products, napkins, toilet paper, shampoo, shower gel, sugar, coffee, milk, olive oil, and many more items.