US Enterprises Struggle to Localize in China
Table of contents
China's Complex Political System Defeats Google
September 23, 2015
8 min read
There is no one-size-fits-all explanation for how to localize in another country, but history has proven that it is especially difficult for enterprises to expand to China. Even some of the most highly regarded American companies have not been able to replicate the success seen in their native country, most notably for the following three reasons:
China's complicated legislative and political system

Fair trade laws which favor Chinese partnerships

Inadequate market and lifestyle research
Knowing one of the easiest ways to succeed is to learn from the mistakes of others, find out why some of the industry's largest companies failed when localizing in China. With the right localization plan, you can capitalize on the large Chinese market and increase brand awareness, drive revenue, and enjoy overall growth.
China's Complex Political System Defeats Google
Many U.S. companies have unsuccessfully expanded into China because of the country's complex legislative and political system — the most notable being successful search engine company, Google. Google's complete lack of adoption by the Chinese was the direct result of the Great Firewall of China, a set of censorship and information sharing requirements created by the Chinese government.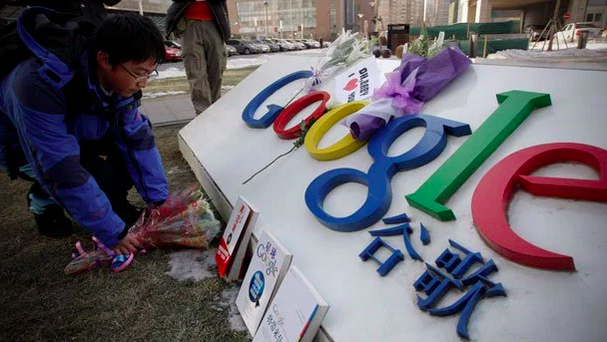 Source: BGR
Google Fights a Losing Battle
To better understand the hurdles that were created by the Firewall, we're going to look at Google's arduous five year battle with Chinese government.
May 2005

– Google abided by the government rules of censorship, rolling out its Google.cn web address only to find that unexplained website outages were occurring on a regular basis. Chinese competitor Baidu, which catered to the local population, did not experience any website or service outages.
December 2005

– Google's license to operate in China was declared invalid by the government under claims that the American company did not make it clear they were an internet service as opposed to a news portal (foreign-run news portals are banned in China).
June 2007

– After a year-and-a-half of negotiations, Google was able to restore its license, but it was too late. Many Chinese consumers had formed opinions that the search engine was an unwelcome outsider providing unreliable service.
October 2007

– The government's policy requiring companies to store personal data within China was met with much resistance from Google. To avoid handing over customer's personal data to the Chinese government, Google limited it's regular service offerings in China, removing Gmail, Blogger, Picasa, and YouTube.
August 2008

– Leading up to the summer olympics, China increased its web restrictions, requiring Google to censor results on the .cn website and remove objectionable links from the Chinese-language version of Google. Google felt it was doing China's dirty work, repressing the freedoms of Chinese-speaking people all over the world.
June 2009

– Google rolls out the "suggest feature" in China which predicts what the searcher is going to type. Unfortunately, the system was hacked, causing the suggest feature to recommend vulgar and explicit search terms for seemingly normal searches. For instance, when the Chinese word for "son" was typed, the returned suggestion was "love affair between son and mother" and directed searchers to pornographic images.
December 2009

– As Google's security team dug further into the hacking fiasco that took place earlier in 2009, they found that the Gmail and accounts of Chinese human rights activists were also targeted, specifically to gain knowledge of their contacts and detailed plans about future campaigns.
The major hack was a breach of Google's core values and the decision was made to exit the Chinese market. While some say that Google was unable to catch up to Chinese competitor Baidu because it did not cater to the needs of Chinese consumers, a large part of the company's failure was the result of rules implemented by the local government.
Unwillingness to Partner with Chinese Companies Hinders Tesla's Localization Efforts
Tesla entered the Chinese market in hopes of following in the footsteps of German car manufacturer Audi who has not only found success in China, but whose name has become synonymous with luxury – something highly valued in a status-obsessed nation like China. Unfortunately, Tesla's dreams of localization in China went unrealized, despite being viewed as a comparable (and to some, superior) car brand to Audi among Americans.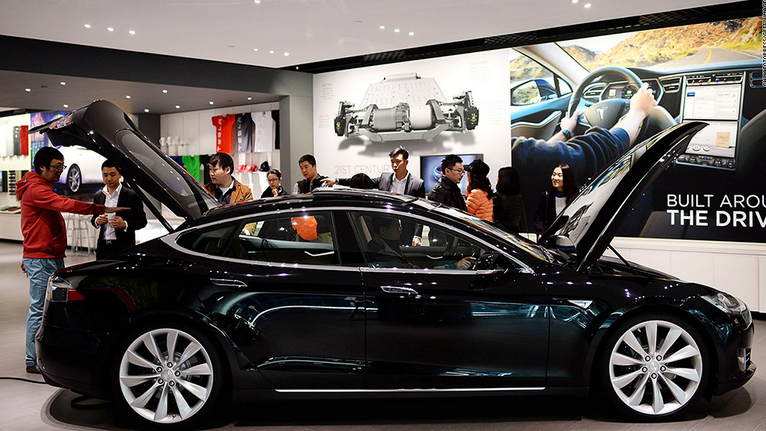 Source: CNN
Where Tesla Went Wrong
While product offerings are somewhat similar between Tesla and Audi in the US, Tesla did not conform to China's Fair Trade law which encourages partnerships between Chinese and US companies. By not forming a joint-venture with a Chinese manufacturer, Tesla was able to protect its proprietary information, but on the other hand, was not legally allowed to manufacture their cars within China. Every time a Tesla vehicle is sold to a customer in China, it's assembled in America and shipped to China, adding a heavy expenditure and a minimum three month waiting period, which has negatively impacted overall sales.
More than a Car: Audis Equate High Status
Much of Audi's success in China can be attributed to their long-term cooperation with the FAW, a Chinese, state-owned, automotive manufacturing company. When Audi first entered the market, its board recognized the partnership was not ideal for the German-based company, but moved forward. Audi rewarded with fast foreign enterprise licensing in China, cost-efficient distribution of their product, and expert insight into Chinese culture for marketing campaigns.
Based on trust and mutual support, the successful partnership between Audi and FAW continues to evolve and succeed. After more than two and a half decades of success in China, driving in Audi isn't just a perk, but a signal of its occupant's importance. And a bonus – the black Audi A6 is the preferred government vehicle for transporting bureaucrats and government officials which is great not only for branding, but long-term sales. Tesla's failure and Audi's success in China are direct results of independent decisions regarding local partnerships, and should serve as an example for any companies looking to expand into the developing nation.
Improper Market Knowledge Sends Home Depot Packing
Bringing in more than 6 billion dollars of gross revenue in the 2015 fiscal year, it's clear that Home Depot has a strong hold on the home improvement industry. To bolster sales even further, the company looked to China, a country with a growing middle class and millions of new homeowners who valued practicality, ingenuity, and thrift.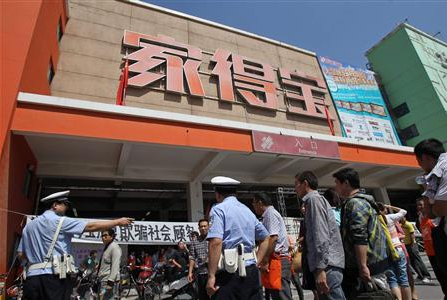 Source: Reuters, Donald Chan
Demise from a Tunnel Vision Strategy
Home Depot found success in the United States by promoting the "do-it-yourself" lifestyle, appealing to a homeowner's pride of ownership and desire to add custom craftsmanship to his or her home. The issue in China, which was identified almost immediately after the first few stores opened their doors, was that the Chinese weren't fond of the DIY lifestyle. In fact, the standard was to hire a handyman for household fixes and regular maintenance because of the cheap cost of labor. Home Depot expanded to China with tunnel vision, only focusing on the vast number of new homeowners and as a result, tried to force their American-based model into a market that simply didn't have the same consumer needs or share the same lifestyles.
To add insult to injury, Home Depot didn't think about the typical home in China which is much different than the typical suburban home in the United States. Instead of a single-family residence with a front yard, back yard, and garage, most Chinese live in a multi-story building. Not only does this eliminate any yard work, without a garage, there's nowhere to even store tools. And for the elite who can afford a single-family suburban home, they're most likely outsourcing home construction for a low cost.
A Quick Exit from the Chinese Market
Lifestyle is vastly different from one country to another, especially between a developed Western country like the United States and a developing nation like China. Localizing into a country based upon its large population is not a viable strategy. Companies need to take the time to analyze the consumer base in any country they're planning to enter, identifying if their product or service will fit into the current culture and lifestyle. Home Depot quickly learned that China was only the ideal market on a surface level, closing seven of the twelve stores that were opened in the country.
Lessons Learned
Along with Google, Tesla, and Home Depot, American companies like eBay, Mattel, McDonalds, and Walmart have all found China's unique group of customers difficult to market to. But that doesn't mean that expanding into China is impossible. Companies simply need to understand that localization isn't just about opening an office and creating products with Chinese packaging, but conducting comprehensive research about the area's laws, consumer buying behaviors, and lifestyles and values.
Resources
http://www.chinabusinessreview.com/understanding-chinas-middle-class/
http://daxueconsulting.com/audi-china-analysis-of-a-successful-strategy/
http://fortune.com/2011/04/15/inside-googles-china-misfortune/
http://www.globalpost.com/dispatch/news/regions/asia-pacific/china/130918/why-big-american-businesses-fail-china
http://www.marketwatch.com/investing/stock/hd/financials